Brian Johnson
McGrew Real Estate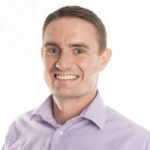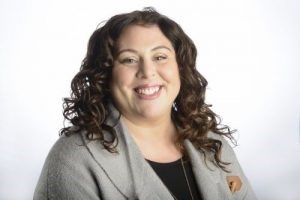 Lindsay Landis
2022 President
McGrew Real Estate
Every month following our Board of Directors meeting, I will give you a quick synopsis of what was discussed. As a reminder, our BOD meetings are open and you're welcome to attend if you'd ever like to hear the conversation in person. Please check the LBOR Calendar of Events for specific dates and times.

Board of Directors Meeting Recap - April 6, 2022
April is Fair Housing Month! If you haven't yet done Fair Haven (NAR's Fair Housing Simulation) or watched the Implicit Bias Video "Overcoming Barriers to Fair Housing I recommend you check those out.
Kansas has passed legislation allowing first-time homebuyers (defined as anyone who hasn't owned a home in the past 3 years) to put pre-tax money into a savings account for a down payment, similar to a health savings plan. KAR, LBOR, and four of the other large REALTOR associations in Kansas have applied for grants from NAR to do some consumer outreach and marketing so consumers are aware of this program. Stay tuned for more information on this topic!
Our Mid Year Luncheon is June 7th at Arterra. Our speakers will be Jeff Crick, Director of Planning and Development for the City of Lawrence; Mark Tomb, KAR VP of Governmental Affairs; and Danielle Davey, LBOR Governmental Affairs Director. Attend to hear updates on local planning, current issues, and action within the Kansas legislation that impacts the real estate industry. Thanks to our sponsor Lawyer's Title of Kansas it costs members just $7 to attend. You can register here now!
April 30th is the All-in For the Community Poker Tournament. This is a fundraiser for the Lawrence REALTORS Community Foundation. Register here!
Board of Directors Meeting Recap - March 3, 2022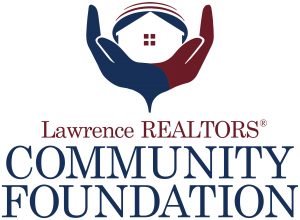 Great news! We exceeded the goal of raising $2500 for the Lawrence Realtors Community Foundation. That $2500 that was raised was matched by the Envista Cares campaign so we were able to present LRCF with a $5000 check. Thanks for everyone's donations and support!
The Board of Directors has decided to lift the mask requirement at the LBOR office. Thanks to everyone for their flexibility as we try our best to navigate the pandemic.
We are putting together an upcoming Diversity, Equity, and Inclusion workshop. Watch for more details on this in upcoming communications. If you're interested in being involved please let me or Rob know.
On March 29th from 5:30 - 7:30 pm, we will have a Lawrence Lights Mixer at the Boulevard Grill (inside the DoubleTree Hotel) with LBOR and SERTOMA members. This is a pay-your-own-way event and we're excited to discuss Lawrence Lights and spend time with SERTOMA members.
Mark your calendars for April 30th for the All-In for the Community Poker Tournament at Lawrence Country Club.
Board of Directors Meeting Recap - February 2, 2022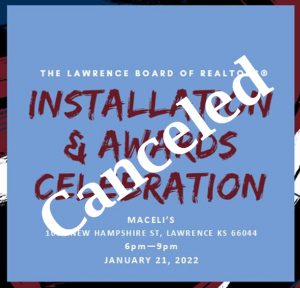 We have made the decision to cancel this year's Installation and Awards Mixer. There will be recordings of the award winners receiving their awards along with remarks from the 2021 President, John Huntington Jr, and from me. Those will be posted on the Lawrence Realtor website and shared on social media by the end of February. So be on the lookout for those videos!
The Lawrence REALTORS Community Foundation is the featured organization of the EnvistaCares Challenge for February! They will match any donations made during the month of February up to $2500. You can learn more about it and make your donation here!
Ready Set Spring, our annual spring educational summit, is going to be completely virtual again this year. And as a member benefit the decision has been made for the event to be completely FREE this year! Register here today. There will be a drawing for prizes for everyone who registers prior to this Friday, February 4th.
We are again RPAC President's Club and Triple Crown winners for 2021. Thanks to your RPAC donations we have met or exceeded our goals again for 2021 and were recognized for our efforts by NAR.
Next week, February 8 - 10 is the KAR Capital Conference in Topeka. If you'd like to attend, you can do so for free at this link.
Board of Directors Meeting Recap - January 5, 2022
In light of the rising case counts of COVID in Douglas county and out of an abundance of caution, we have decided to postpone the Installation and Awards Celebration. At this point, we are looking at Saturday, February 26th at Macelis. So please save that date and we'll get more info out as soon as we have it. Registration is available here.
Our first year of partnering with SERTOMA on Lawrence Lights was a success and we're already making plans and looking towards next year to grow it and make it even bigger and better. Thanks to everyone who volunteered to help with this great community event.
Our annual educational summit, Ready Set Spring, is quickly approaching! This year we will have two days of virtual and one in person at Abe and Jake's. The virtual days are February 15th and 16th and the keynote event is February 17th. The cost is $35 for members (we are also extending this pricing to any agent in the state of Kansas who registers). Make sure you register prior to February 1st to be entered to win prizes. Registration is available here.
On February 3rd we have the Lawrence Economic Outlook Conference from 10:30 - 2:00 at Arterra. The cost of this event is $95. You can register here. This is always a great event and very interesting to hear from Dr. Longhoffer from the WSU Center for Economic Development and Business Research.
Thanks,
Lindsay