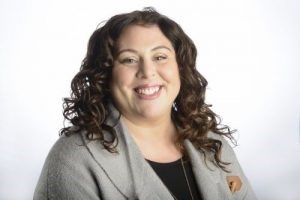 Lindsay Landis
2022 President
McGrew Real Estate
Happy New Year! I am going to be writing these letters every month following our Board of Directors meeting to give you a quick synopsis of what was discussed. As a reminder, our BOD meetings are open and you're welcome to attend if you'd ever like to hear the conversation in person.
Board of Directors Meeting Recap - January 5, 2022
In light of the rising case counts of COVID in Douglas county and out of an abundance of caution, we have decided to postpone the Installation and Awards Celebration. At this point, we are looking at Saturday, February 26th at Macelis. So please save that date and we'll get more info out as soon as we have it. Registration is available here.
Our first year of partnering with SERTOMA on Lawrence Lights was a success and we're already making plans and looking towards next year to grow it and make it even bigger and better. Thanks to everyone who volunteered to help with this great community event.
Our annual educational summit, Ready Set Spring, is quickly approaching! This year we will have two days of virtual and one in person at Abe and Jake's. The virtual days are February 15th and 16th and the keynote event is February 17th. The cost is $35 for members (we are also extending this pricing to any agent in the state of Kansas who registers). Make sure you register prior to February 1st to be entered to win prizes. Registration is available here.
On February 3rd we have the Lawrence Economic Outlook Conference from 10:30 - 2:00 at Arterra. The cost of this event is $95. You can register here. This is always a great event and very interesting to hear from Dr. Longhoffer from the WSU Center for Economic Development and Business Research.
Thanks,
Lindsay