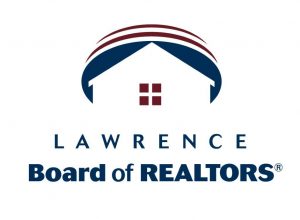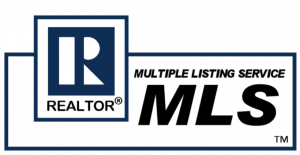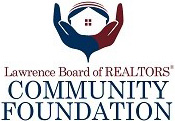 Lawrence Board of REALTORS®
According to a letter from Geneva H. Simmons "Re: Origin and Founding of the Lawrence Board of Realtors," dated June 25, 1966, her father, S.J. Hunter, and other local members of the "National Realtors, having a feeling of pride in belonging to an organization of growing national importance and dedicated to the improvement of ethics in the real estate business," founded the "Lawrence Board" in 1925. The original founding members were E.T. Arnold, C.B. Hosford, M.R. Gill, S.J. Hunter, Joshua M. Clevenger, and C.B. Holmes.
The letter further states: "The first great drive of this original group was to 'rid the town of curb-stoners,' that usually unethical and always an office-less group of operators in real estate who loitered not far from the doors of legitimate real estate offices and latched onto departing customers or clients, offering a rosy sounding but phony deal. It took a few years, but the new Board of Realtors succeeded in clearing Massachusetts Street of this element." Ms. Simmons stated, "the originating group operated under the name of Lawrence Real Estate Board."
A list of the membership, dated January 1962, indicated there were thirteen Member Agencies with a total of 64 REALTOR® Members. In 1965, a copy of The Jayhawk REALTOR®, the "Official Publication of the Kansas Association of Real Estate Boards," published in Wichita, Kansas, contained an article stating that the Lawrence Real Estate Board voted to officially change their name to Lawrence Board of REALTORS®.
Discussions with former Members of the Lawrence Board of REALTORS® reveal that the local association established a "Board Office" in 1975. One room above Francis Sporting Goods, 732 Massachusetts, was rented and a Mrs. Sheppard was hired as "Secretary of the Board." A "hotsheet" (of new listings) could be picked up at the Board Office by each Member Agency on a weekly basis.
By 1979, the Board Office had moved to 1031 Vermont Street and had three employees. The Board was now also operating the Lawrence Multiple Listing Service, Inc., and new listing information was compiled, copied, and delivered to each Member Agency every Tuesday. The Multiple Listing Service became computerized in 1986 and provided "instant" information about listings to the Membership. In February of 1992, the Board Office was relocated to 3838 W. Sixth Street and currently has a staff of three people.
As of 2018, the Lawrence Board of REALTORS® represents over 600 Members consisting of real estate professionals, appraisers, and other business partners in the industry.  Our Lawrence Board of REALTORS® Membership continues to provide better and more professional service to the citizens of the area, year after year.