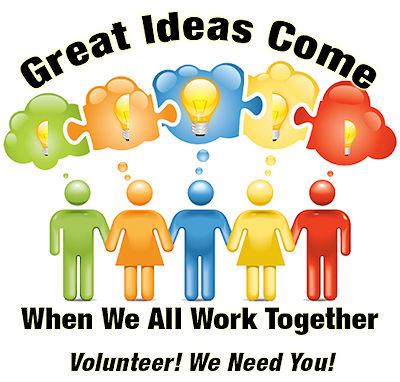 Apply for a Committee Leadership Position or a Committee Appointment.
Structure:
Governed by the Board of Directors, the LBOR has 7 active standing committees and 5 steering committees that support specific events.
Committee Descriptions
Community Relations Committee

Co-Chairpersons Jill Stueve - KW Integrity, and Secily Rees - Envista Credit Union

Promotes the REALTOR® image in our community by being involved in community service projects. Actively enhances the public awareness of LBOR and its members by promoting and marketing.

Diversity Equity and Inclusion Committee

Seek to expand the knowledge and sensitivity of REALTORS® to diversity, equity, and inclusion issues. Offer education about Fair Housing and cultural sensitivity. Encourage association leadership among the diverse members of LBOR. Integrate key stakeholder diversity groups into the life and mission of the association.

Education Committee

Chairperson Erin Maigaard - McGrew Real Estate

Plans, coordinates, and implements all education and training programs for the membership, working with related committees.

Governmental Affairs Committee

Chairperson Mickey Stremel - KW Integrity

Investigate, evaluate, and propose pursuits/positions for the LBOR on matters of City/County Government.

Media Relations Committee

Co-Chairpersons Emily Robertson, - McGrew Real Estate, and Victoria Perdue - KW Integrity

Serves as liaison between the LBOR and media to promote a positive public image for the LBOR. Provide information to the various media about community services provided by LBOR Members.

MLS & Rules Committee

 Co-Chairpersons Cheri Drake - McGrew Real Estate, and Taylor LaRue - McGrew Real Estate

Responsible for developing, reviewing, and recommending any modifications to the standard forms and documents of the LMLS. Considers, reviews, and recommends MLS Policy modifications.

Technology Committee

Research membership needs and preferences for computer software programs and/or documents. Involved in the development and overseeing of online platforms. Discusses emerging trends in technology.
Steering Committees
Steering Committees help to plan, organize, and host the following LBOR Events:
Ready Set Spring Education Summit Steering Committee

Co-Chairpersons Josh Reazin - Better Homes & Gardens KC Homes, and Michelle Fales - RCB Bank

ALL IN for the Community Poker Fundraiser Steering Committee

Chairperson Susan Parker - Platinum Realty

Lawrence (LBOR) Brew Fest Steering Committee

Co-Chairpersons Jill Stueve - KW Integrity, Greta Carter-Wilson - KW Integrity, and Kate White - CEK Insurance

Charity Classic Golf Fundraiser Steering Committee

Chairperson Greta Carter Wilson - KW Integrity

Lawrence Lights - Making Spirits Bright Committees

Contact Beth Folks or Rob Hulse