Lawrence Board of REALTORS® Home Sales Statistics
September 16, 2021
Lawrence Board of REALTORS® Releases Home Sales Figures for August 2021
Homes sales in the City of Lawrence rose by 5.9% in August compared to the prior year. Sales in August 2021 totaled 125 units, up from 118 in 2020.
Among existing homes, 114 units sold in August, an increase of 7.5% from 106 units that sold in 2020. The average sale price of existing homes was $300,867. This represents an increase of 11.9% from the August 2020 average price of $268,985.
According to John Huntington, Jr., President of the Lawrence Board of REALTORS®, "Home sales from Aug 2021, did outpace Aug 2020. Plus, when diving deeper into the statistics, the number of homes that sold for more than list price rose by 9%, resulting in 46% of overall sales that sold for more than the list price." 
For new construction, 11 sales occurred in August, down from 12 units the prior year, a decrease of 8.3%. The average sale price of new homes in August was $366,636, up 8.2% from the same period last year.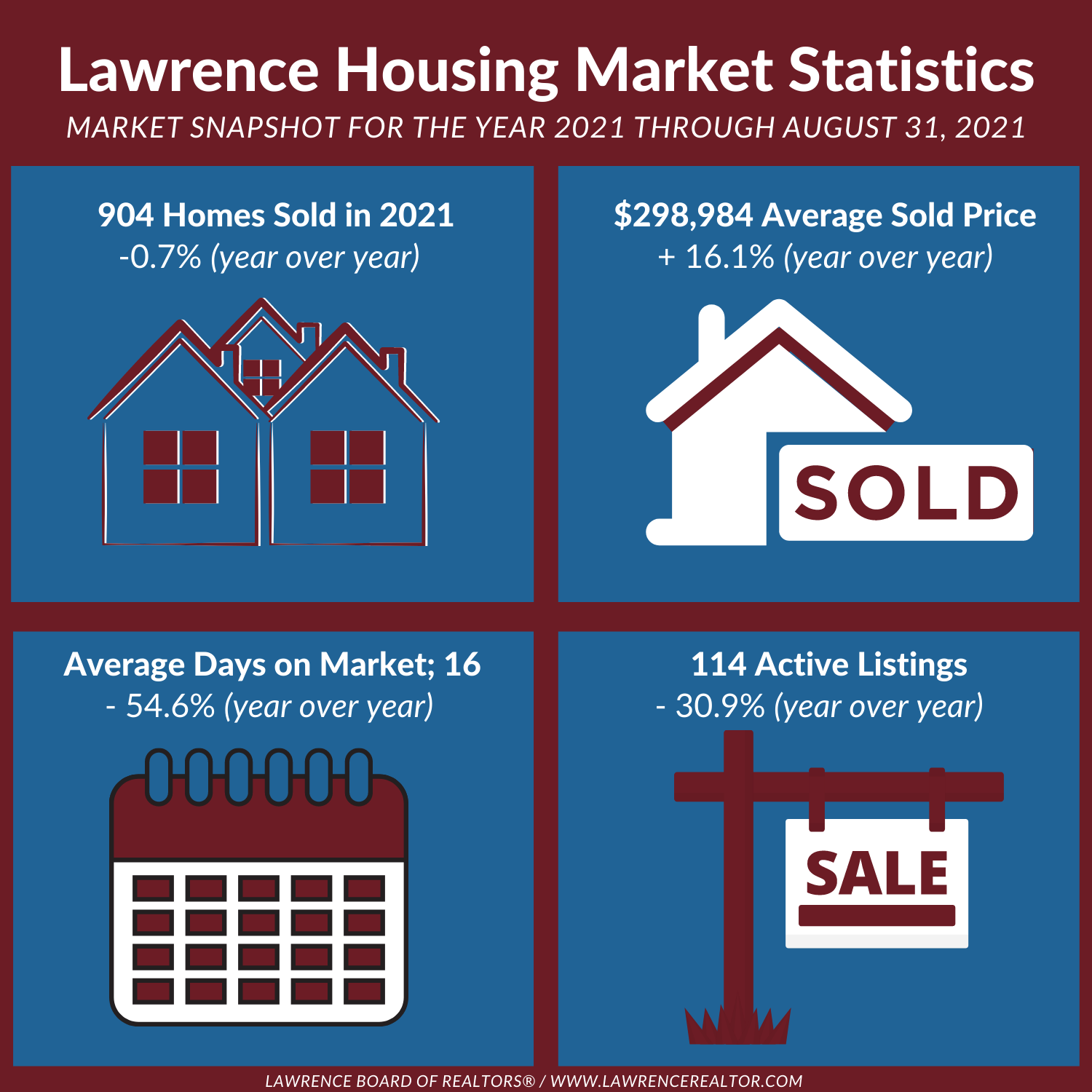 A total of 114 contracts for sale were written in August 2021, up from 102 in August 2020. This is an increase of 11.8%. Contracts written during the month reflect, in part, sales that will close in the near future.
The inventory of active listings in the City of Lawrence stood at 114 units at the end of August, which is down from 165 homes that were on the market at the end of August last year. At the current rate of sales, this figure represents 1.0 months' supply of homes on the market. Huntington added, "Traditionally, home sales tend to slow down once school starts and remains that way until after the first of the year. However, 2020 home sales from September to the end of the year were up a whopping 22% (434 sales) compared to 2019 (340 sales), and up 32% from 2018 (296 sales). With inventory levels so low, it remains to be seen whether we can match last year's pace.  By the end of 2020, the number of homes on the market fell below 100, and there might be a shortage again in the start of 2022 if home buyers continue to outpace home sellers. If you're thinking of selling, please contact a local REALTOR® for help."
For questions and/or comments, please contact LBOR President John Huntington, Jr. at 785-691-5565 or TheLandMan@AskMcGrew.com.
Three Year Comparison Through August 31 2021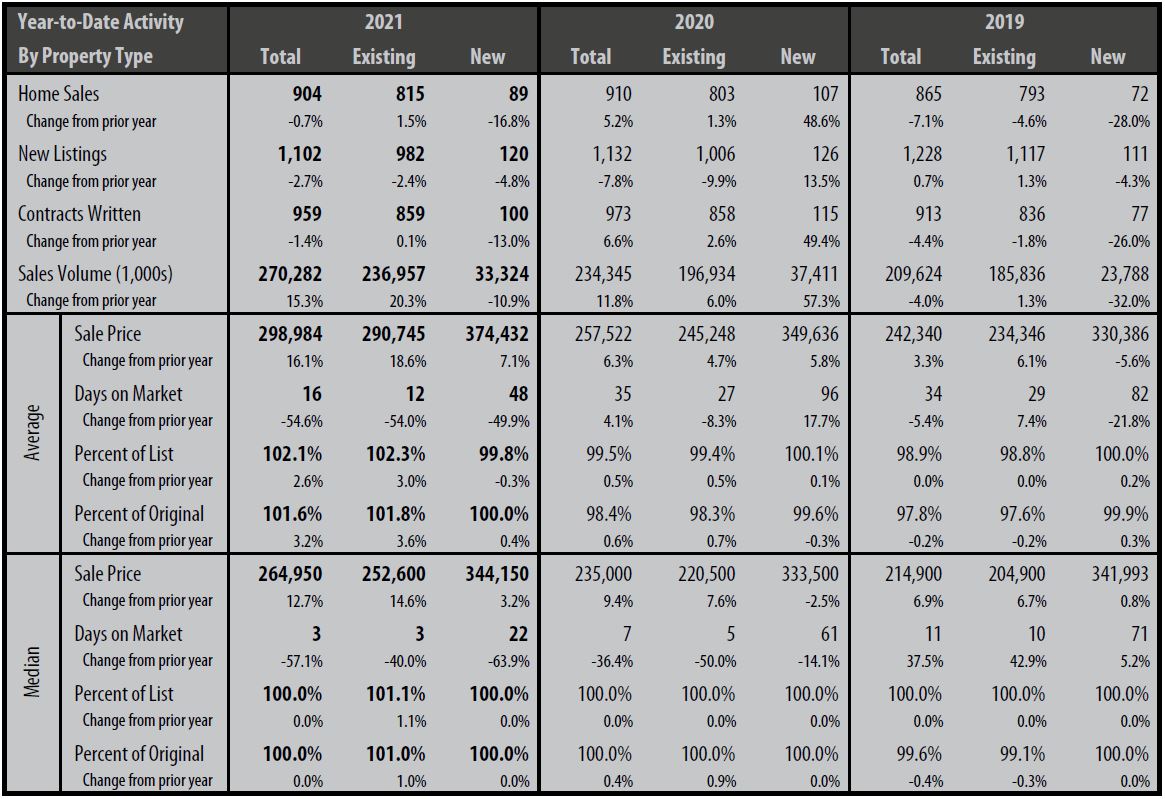 Housing Market Statistics Archive