Lawrence Board of REALTORS® Home Sales Statistics for April 2021
May 13, 2021
Homes sales in the City of Lawrence fell by 7.0% in April compared to the prior year. Sales in April 2021 totaled 119 units, down from 128 in 2020.
Among existing homes, 103 units sold in April, a decrease of 11.2% from 116 units that sold in 2020. The average sale price of existing homes was $286,197. This represents an increase of 20.0% from the April 2020 average price of $238,497.
For new construction, 16 sales occurred in April, up from 12 units the prior year, an increase of 33.3%. The average sale price of new homes in April was $344,861, down 5.8% from the same period last year.
A total of 163 contracts for sale were written in April 2021, up from 102 in April 2020. This is an increase of 59.8%. Contracts written during the month reflect, in part, sales that will close in the near future.
The inventory of active listings in the City of Lawrence stood at 92 units at the end of April, which is down from 217 homes that were on the market at the end of April last year. At the current rate of sales, this figure represents 0.8 months' supply of homes on the market.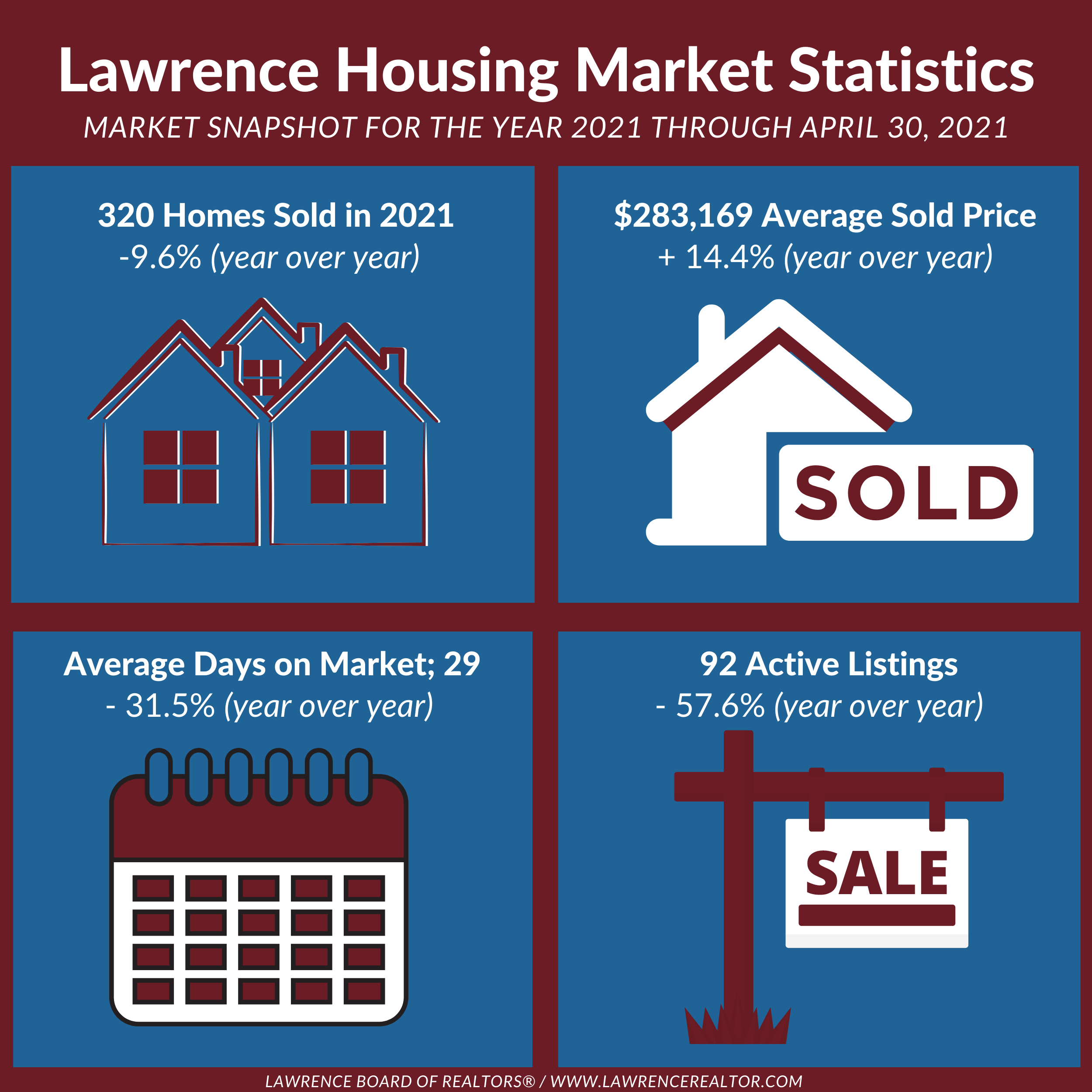 According to John Huntington, Jr., President of the Lawrence Board of REALTORS®, "It has been 6 months since Lawrence has had over 100 actively listed homes to sell, and a year ago in May was the last month where there were over 200 homes available. Buyers are still out numbering the number of homes available on the market everywhere. Locally 61% of the homes sold in April went under contract in 3 days or less, which is up from 27% just two years ago. And 58% of the homes sold are going above asking price, at an average of 5% over list price. The number of new listing in April went up 63% from last year 123 to 193. So sellers are doing the best they can to take advantage of this great sellers' market."
 For questions and/or comments, please contact LBOR President John Huntington, Jr. at 785-691-5565 or TheLandMan@AskMcGrew.com.
Three Year Comparison: April 2021-2019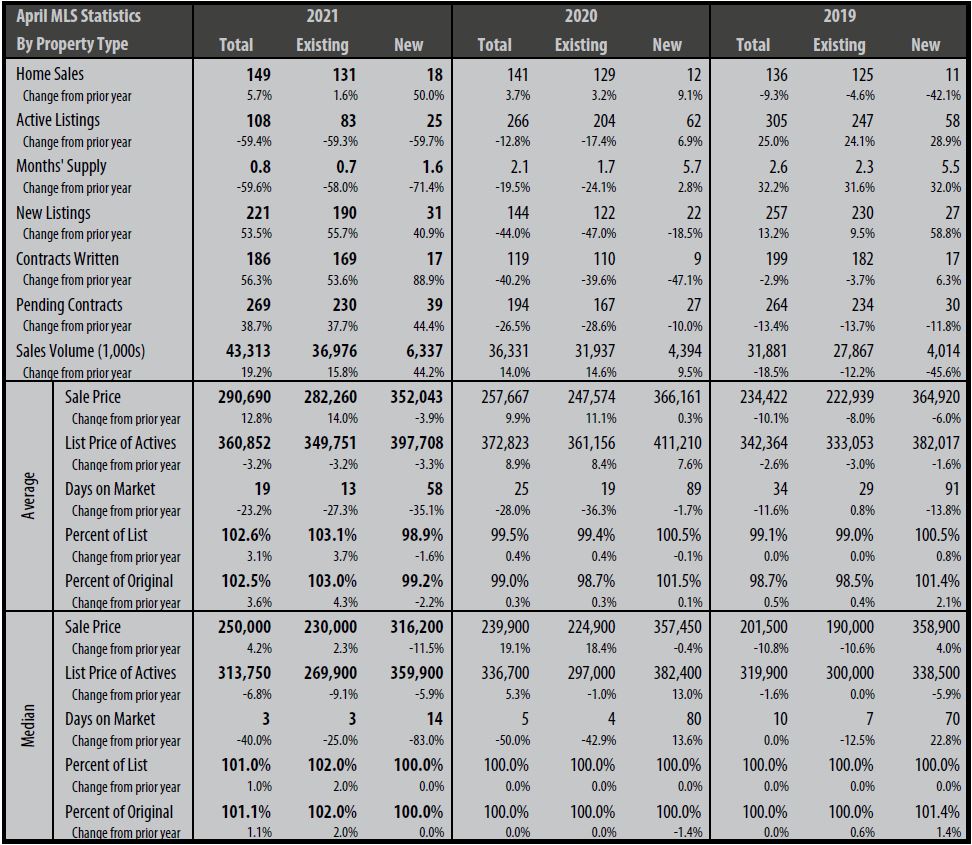 Housing Market Statistics Archive