November 2021 Home Sales Statistics from the Lawrence MLS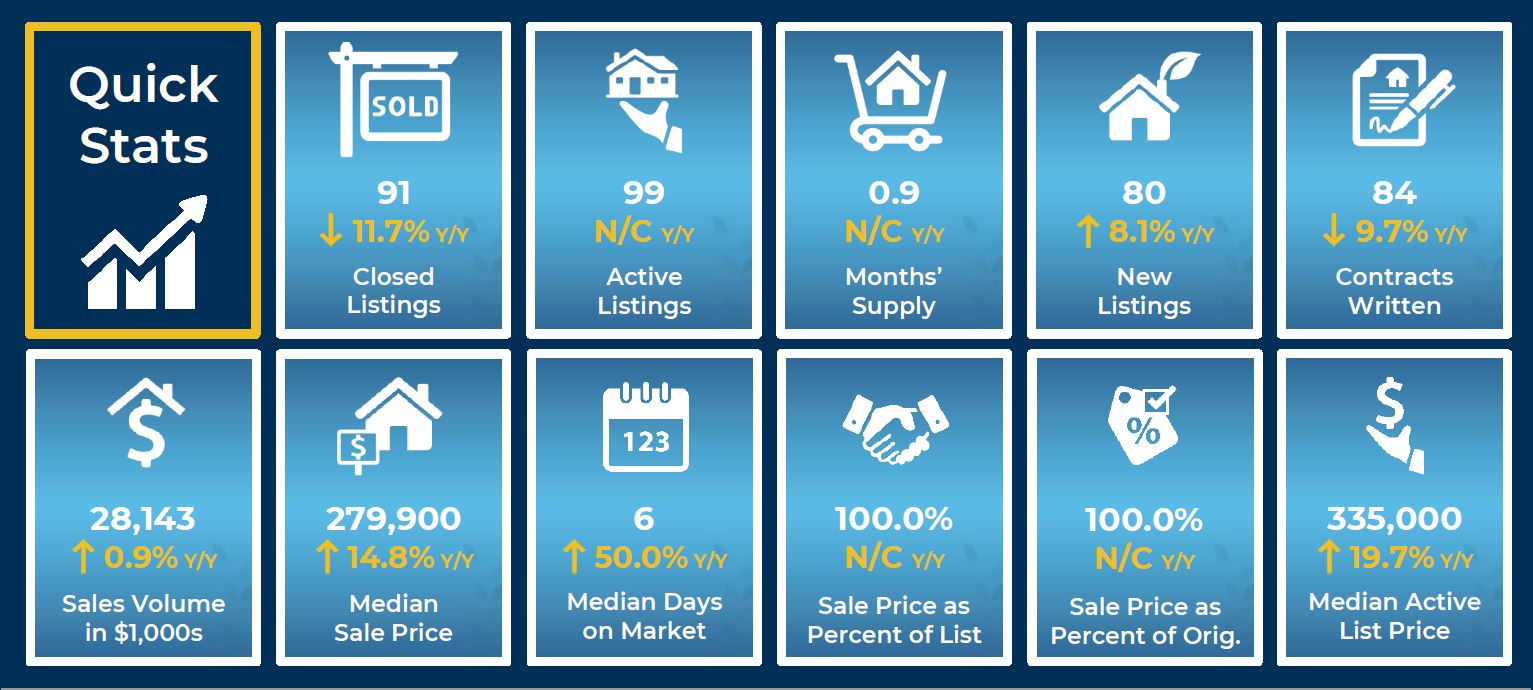 December 21, 2021
Homes sales in the City of Lawrence fell by 11.7% in November compared to the prior year. Sales in November 2021 totaled 91 units, down from 103 in 2020.
Among existing homes, 80 units sold in November, a decrease of 5.9% from 85 units that sold in 2020. The average sale price of existing homes was $290,238. This represents an increase of 13.5% from the November 2020 average price of $255,644.
For new construction, 11 sales occurred in November, down from 18 units the prior year, a decrease of 38.9%. The average sale price of new homes in November was $447,664, up 30.9% from the same period last year.
A total of 84 contracts for sale were written in November 2021, down from 93 in November 2020. This is a decrease of 9.7%. Contracts written during the month reflect, in part, sales that will close in the near future.
The inventory of active listings in the City of Lawrence stood at 99 units at the end of November, which is unchanged from the end of November last year. At the current rate of sales, this figure represents 0.9 months' supply of homes on the market.
According to John Huntington, Jr., President of the Lawrence Board of REALTORS®, "As 2022 fast approaches, we are still experiencing record low numbers of homes available for sale in Lawrence, much like other communities in America. The lack of inventory has not stopped Buyers from buying in 2021 as the number of homes sold have kept pace with 2020 numbers.  With the new year approaching, all indications point to a tight home inventory, just as we have had the past couple of years. Could now be the right time for you to Buy or Sell your home? Contact your local REALTOR® to know for sure."
For questions and/or comments, please contact LBOR President John Huntington, Jr. at 785-691-5565 or TheLandMan@AskMcGrew.com.
Three Year Comparison Through October 31, 2021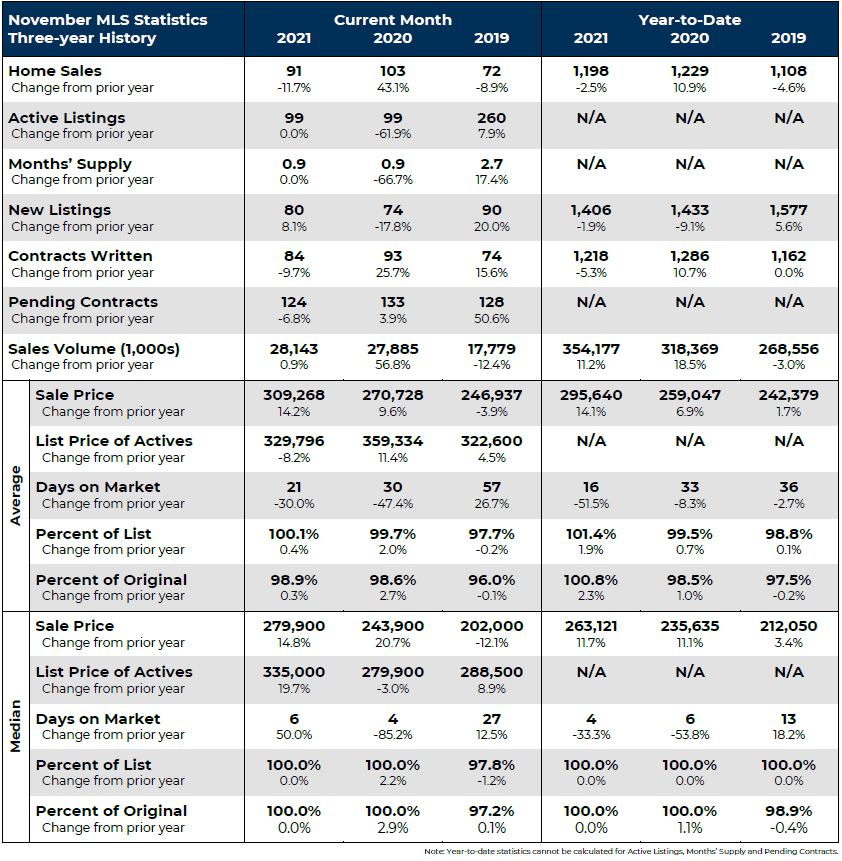 Housing Market Statistics Archive