Election to the LBOR/LMLS Board of Directors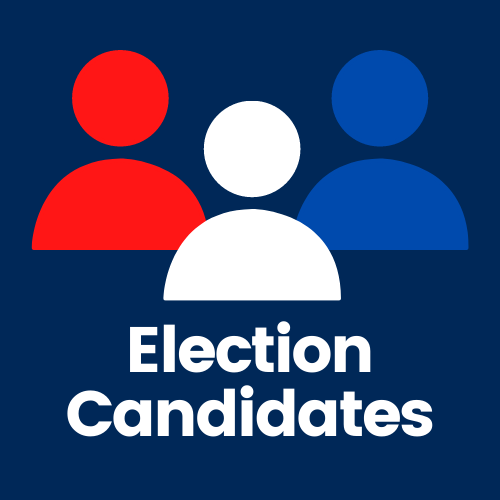 Voting in the annual election will begin at 8:00 am on Tuesday, September 20, and will conclude at 2:00 pm on Tuesday, October 4.
Go to http://eballot.vote/LBOR/login.cfm to cast your vote. 

Members will use their last name and NRDS ID to cast a vote. View Candidate Profiles below.

Of the six Candidates, three will be elected and will serve a 2-year term from 2023-2024.
New Election Rules for this year.

The top vote-getter from a Small Company Office* holding no more than 35 voting members will be the first candidate elected, with the top vote-getters from all remaining candidates filling the remaining number of open positions.

Following the election, a subsequent run-off election will be held for the position of 2023 Secretary.

When elected, the 2023 Secretary will ascend to serve as President-Elect in 2024, President in 2025, and Past President in 2026.


Candidates for Election to the 2023-2024 Board of Directors
Congratulations to the following members who have been nominated for Election to the 2023-2024 Board of Directors for the Lawrence Board of REALTORS®.


Alphabetically L to R
* Small Company Representative
Candidate Video Submittals:
Current Directors Continuing on the Board in 2023
Brian Johnson, President - McGrew Real Estate
Jill Ballew, President-Elect - Stephens Real Estate
Lindsay Landis, Past President - McGrew Real Estate
David Dunn - Stephens Real Estate
Erin Maigaard - Realty Executives, HRE
Josh Reazin - Better Homes & Gardens KC Homes
Jill Stueve - Keller Williams Integrity
Amy Wilson - Stephens Real Estate