Pre-Order your REALTOR® tee-shirt today!
REALTOR® Defined Tee Shirt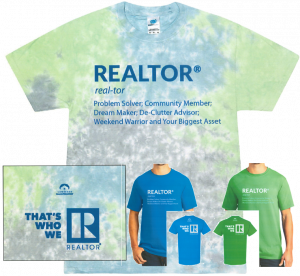 Members of the Media Relations committee thought this would be a fun way for you to share with your neighbors WHO YOU R! Order your favorite color today! The shirt cost is $20, with proceeds going to the LBOR Community Foundation.
PreSale goes until April 22nd and you will be notified when your shirt is ready for pickup from the LBOR office.
REALTOR®
real-tor
Problem Solver; Community Member; Dream Maker; De-Clutter Advisor; Weekend Warrior and Your Biggest Asset

$20 plus tax.

Or copy/paste this link in your browser: https://members.lawrencerealtor.com/ap/Form/Fill/LxVVEixp