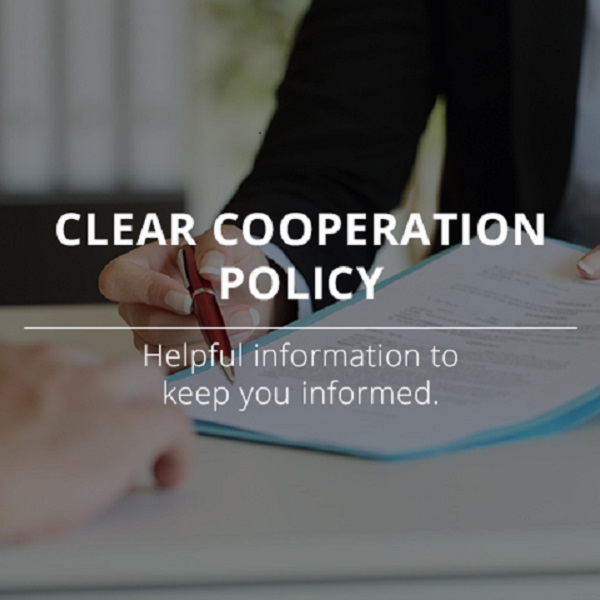 We get many questions about the Clear Cooperation Policy. So below is the most simple and concise way we can address our most often asked question.
Q   When must my listing be input into the Lawrence MLS?
A   Ideally, as soon as possible. ASAP is the timeframe that is in the best interest of the Seller, Cooperating Agents, Companies, and the Public! Full visibility and access in the MLS creates the most efficient and transparent marketplace for home buyers and sellers.
That being said, the deadlines for entry are as follows.
Lawrence MLS Rules dictate that ALL listings must be input into the Lawrence MLS (Paragon) within one (1) business day* from the effective date of the listing, or the seller's signature, whichever is later. (*updated on January 1, 2023)
This includes Exclusive Listings. Exclusive Listings must also be input into the MLS (Paragon). Use a Limited Visibility Type in Paragon for the listing that can include just the listing agent, the listing broker, and listing office staff. Exclusive listing Visibility Types can also include the listing company and/or listing firm.
If the listing is marketed to the public (yard sign, social media post, multi-brokerage email, email blasts, open house, display on brokerage website, etc...) the listing must be both input and visible to all in the Paragon system. The listing is required to be available for cooperation in the MLS (Paragon) within one (1) business day, in accordance with the Clear Cooperation Policy.
A violation of this policy will result in a $50 fine from the MLS (a second offense is $250, and a third offense will be reviewed by the Board of Directors for additional discipline and fines in accordance with the MLS Rules and Regulations). Additionally, if a listing agent does not cooperate when cooperating is in the best interest of their seller, this may place a listing agent in jeopardy of Article 3 of the Code of Ethics.
Q  What are the documentation requirements of the Lawrence MLS?
A  The Lawrence MLS requires documentation for listings input into the Paragon System. Listing agents must upload the required document into Associated Docs for every listing in the Lawrence MLS.
Required Docs for the Lawrence MLS are:
Listing Agreement - to be uploaded immediately into Paragon when the listing MLS # is assigned.
Sellers Property Condition Disclosures - to be uploaded within 24 hours of when the MLS # is assigned. If a Seller's Disclosure is not provided by the Seller, the Listing Agent must upload a blank page 1 of the Seller's Disclosure with "Seller Has Not Provided" written clearly across the front of the blank page.
Change Forms - to be uploaded in one (1) business day for any changes that are germane to the listing agreement. While this is primarily for a price change or listing extension, this includes a withdrawn listing or a listing with an early termination/cancellation.
Incomplete, or unsigned documents will not be accepted.