Ready Set Spring 2022 Session Recordings
RSS 2022 Sessions are now available for playback.
Ready Set Spring 2022 went virtual, and the LBOR Leadership team decided to make this available as a Member Benefit at no cost to you!
Whether you missed the event, or are circling back for additional information, playback these sessions below. Enjoy!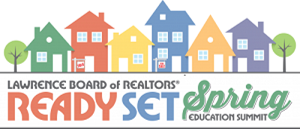 The Boom Team
Take your Business to the Next Level with Video:
Video marketing is king and if you want to grow your business, you need to OWN IT!! In this interactive and hands‐on session, learn what composition, content, and technology you should be using to take your business to the NEXT LEVEL!

The Boom Team
7.5 Jedi Tricks to Ignite Your Business:
What 7.5 things do you need to be doing to absolutely blow up your business? These Jedi life management tricks and tips will change your world and let you juggle all the balls while still enjoying life. Let's break down the personal habits you can do to take it to the NEXT LEVEL, so you have it all!

Chelsea Peitz
Developing a High‐Value. High‐Engagement Content Strategy to Build Your Brand and Create Mindshare
Based on her book ‐ What to Post: How to Create Engaging Social Media Content that Builds Your Brand and Gets Results

Chandra Hall
It's Good to be Good, It's Great to be Different:
It's not enough to be good in the competitive world of real estate; you must be great! Chandra will show you how to accelerate your career and increase your closings. Real estate success is growing on an exponential curve and each of us must decide which side of the road we will be on. Revolutionize your business by learning and using your own point of difference to take you from good to great. 
Chandra Hall
Market Reality Check:
Learn proven systems to educate your buyers and sellers about the market while giving them the negotiating edge.
Jeremias "JMan" Maneiro
Sir Bot A Lot:
JMan demonstrates how to create content and run digital ads so that all of your marketing spokes lead back to your messenger hub. You'll get the messenger bot skills and strategies to not only generate leads but how to nurture and eventually convert them! Come and find out how why a messaging‐based sales funnel has a 35x higher conversion rate than the typical sales funnel.
• Design a strategy to generate online leads using automated messenger bots
• Review the proper conversation flows that lead to higher conversation rates
• Develop content that matters most to consumers so they are compelled to contact.