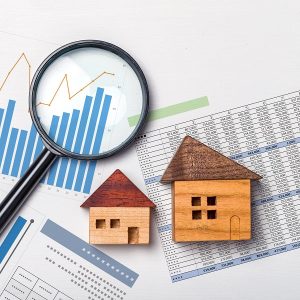 In review, here are the most common MLS issues and violations of policy. Are you compliant?
Paperwork Miscues: 
The Lawrence MLS requires listing changes that are germane to the listing agreement to be communicated on a seller-signed change form and uploaded for verification by the MLS. Incomplete agreements or missing change forms result in the most frequent violations. The carpenter's old adage applies: Measure twice, cut once. Please ensure that your listing agreements are complete, including signatures. And if you make a price change, withdraw the listing, or extend the listing, upload the seller-signed change form into Associated Docs in Paragon.
Timely Status Changes:
When the status for your listing changes, you must correctly portray this in the MLS System. When moving to Under Contract, and then to Sold (or back to active) make sure you input the change by no later than midnight of the 3rd business day from the actual date the change occurred.
Incorrect Closing Status: 
SOLD — Both the Selling Agent & Listing Agent work at the Listing Company.
SOLD COOP — The Selling Agent & Listing Agent work at different Companies.
SOLD Non-Member SA—The Selling Agent is not a Member.
SOLD Non-Member LA—Input by the Selling Agent when the Listing Agent is Not a Member.
SOLD FSBO—The Seller is unrepresented and a listing agreement does not exist.
SOLD Before Listed—Very rare...a listing agreement does not exist.
SOLD After Expiration—Also very rare...no longer subject to an active listing agreement.
Outdated Closing Date:
If something happens to delay your closing date, update that date in the MLS System. Too often when closings are extended, the closing date in the MLS is left unchanged.
Public Marketing on a yet to be input (or exclusive) listing:
Per the Clear Cooperation Policy, any listing in which public-facing marketing occurs must be made available for cooperation in the MLS within one business day. Read this info for more detailed information.
Agent Professionalism:
We continue to receive complaints when the agent who showed the property is different than the agent who made the appointment. If this occurs, as a best practice, communicate the change to the listing agent PRIOR to the showing appointment.
The only status change that needs a change form uploaded is when the listing is withdrawn and/or canceled.