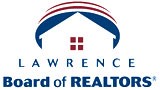 LBOR Announces "LAWRENCE LIGHTS; Making Spirits Bright" Holiday Light Show
The SERTOMA Club of Lawrence and the Lawrence Board of REALTORS® Community Foundation are collaborating to bring a holiday light show called "LAWRENCE LIGHTS: Making Spirits Bright" to Lawrence and Douglas County - the first of its kind for our community! The lighted drive-thru tour will feature animated displays synchronized to holiday music. In a partnership with the City of Lawrence Parks and Recreation Department, LAWRENCE LIGHTS will be on full display at the YSC Complex located in southwest Lawrence. LAWRENCE LIGHTS will open following Thanksgiving and remain open thru January 1st. All proceeds will remain in the community to support the beneficiaries of the SERTOMA Club the Lawrence Board of REALTORS® Community Foundation, as well as the Lawrence Parks and Recreational Wee Folks Scholarship Fund.
2021 SERTOMA Club President Betty Bunce shared, "We are delighted to be a part of the new LAWRENCE LIGHTS show.  It is another way that we can be a Service to the Community by providing an event that can safely be enjoyed by all.  We can bring joy to the community while also supporting our efforts to 'serve mankind' through providing scholarships to a communication camp, academic scholarships, socks for school children, and awards such as the Service to Mankind given to outstanding volunteers in the Lawrence community.   
Lawrence Board of REALTORS® Community Foundation Chairperson Jasmine Avery added, "This is a golden opportunity to partner on a community-wide event that everyone can safely enjoy this holiday
season, and for years to follow. It is a bonus that we get to do something fun for everyone, including children, while also supporting our local charities that work so hard throughout the year to keep our most vulnerable friends and neighbors safe and secure in their homes."
The SERTOMA (Service to Mankind) Club has served the Lawrence community for over 90 years (chartered in 1929). All monies raised go back to the community. We have funded everything from ballpark lights to Gazebos to flag poles to hearing "loops". For the last twenty years we have focused on providing funding for the Sertoma-Schiefelbusch Communication Camp. The camp provides a safe and educational environment for children with and without communication difficulties. The SERTOMA 48 BBQ, held at Broken Arrow Park, has been our main fundraiser. We are excited to be a part of this new and entertaining holiday light show!
As the charitable arm of the Lawrence Board of REALTORS®, the was recently founded in July of 2018. In this short time the Lawrence Board of REALTORS® Community Foundation has awarded over $70,000 to local charitable organizations, and over $52,000 in disaster relief funding for housing assistance for those impacted by the tornado that hit Douglas County in May of 2019. The foundation returns 100% of fundraising proceeds to support local programs that help stabilize housing and households in Douglas County. Local charities having received funding in the past include 100 Good Women, Artists Helping the Homeless, Ballard Center, Douglas County Housing Authority, Family Promise of Lawrence, Housing & Credit Counseling, Lawrence Community Shelter, Lawrence Habitat for Humanity, Salvation Army of Douglas County, Social Service League, Tenants to Homeowners, and The Children's Shelter. Any local charitable organization working to stabilize housing and households in our community is encouraged to apply for funding.
The Lawrence Parks and Recreation Department Wee Folks Scholarship Fund guarantees youth the opportunity to participate in department activities and programs regardless of economic condition and ensures their participation in activities that have a positive impact on their personal development.
Recently, LBOR Legal Counsel Danielle Davey was asked about Kansas Law and the legal considerations for real estate professionals when audio or video surveillance devices are present on a listed property. Hidden Cameras & Audio Recording in Real Estate Smartphones and wireless cameras make it easy for homeowners to keep an eye on their property.…
Read More