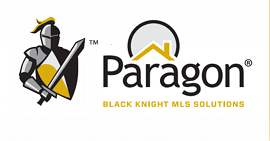 Helpful MLS Resources
for Agents, Brokers, and Office Staff
Navigating Paragon's Home Page
Paragon's home page is full of valuable information. The home page is the first screen seen by users after logging in. Users see a fixed Home Page Message with updates from LBOR.
Learn How to Search
What is the one thing you will do more than anything else in Paragon? Searching! Once you understand the basic search functionality in Paragon, you can do any search because the features and functions are consistent.
Overview of Search Fields
Overview of Quick Search on Home Page
Working with Search Results
Contacts in Paragon
Paragon allows you to set up your clients in the system and then send them listing info in seconds, as the listings hit the market!
Adding a Contact in Paragon
Buyer Side Collaboration Center
Preferences:
There are a lot of settings that can be customized in Paragon to tailor your experience.